Pros and cons of wallpaper, including the different types that are available on the market, the average prices and installation tips to make your life easier.
Wallpaper is now making a huge come back. After paint, it is the second most popular wall covering product. Discover why so many people choose to cover their walls with wallpaper.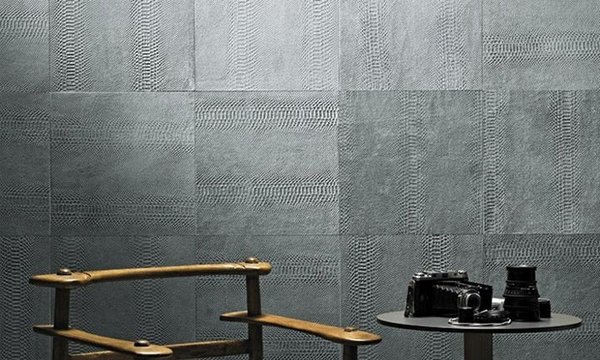 Long considered old-fashioned, wallpaper is becoming trendy again.  Designers and bloggers love it and are using it more and more on new projects. It is usually sold in rolls that can cost anywhere between $1 and $90 each (for a 10 x 0.5 meter roll).
Prices depend on the style and quality level of the wallpaper (color, shape, texture, materials,etc.). Though named wallpaper, it can also be made out of other materials such as metal and vinyl. Of course, certain materials are more waterproof than others.
Pros and cons of wallpaper
The installation process will depend on which type of wallpaper you choose. The three main types you will find are self-adhesive wallpaper, water-activated wallpaper and non-pasted wallpaper. In the first case, you simply have to peel back the protective paper and stick the wallpaper directly to the wall. For the water-adhesive kind, you will need to wet the surface beforehand.
Also available is non-pasted wallpaper, which requires you to apply an adhesive product on the wall in order to install it. If you choose this last type of wallpaper, ask the store employees or the manufacturer which type of adhesive you should use.
Like paint, wallpaper comes in many textures and patterns. You can choose to have a smooth surface or one with a lot of texture. It all depends on your taste and the look your going for. Wallpaper can also be custom made, which is a nice way of finding a unique decoration accent for your home. Unfortunately, wallpaper does come with a few cons.
First, it can be hard to install without creating air bubbles. Also, if you're working with a delicate wallpaper and you're not careful, you could easily tear it. Be extra cautious when manipulating it.
Second, most wallpapers don't offer good resistance against humidity. Therefore, this type of wall covering is not recommended for bathrooms. If you really want to use wallpaper in bathrooms or kitchens, look for products which are made of vinyl.
Lastly, removing wallpaper can be a nightmare: this type of material is hard to remove without damaging the surface underneath. Before you take it down, make sure you follow the instructions which usually come with the product. If you don't feel confident enough to do the job, ask professional contractors to do it for you. They'll install it the way you want and can also remove it for you.
Get renovation quotes for your wallpaper project
UnPeintrePro.ca can help you get quotes for your wallpaper project.
Contact us today for a free quote!