Plastering is a skilled job. It takes practice to get a smooth finish, but if you follow this advice, you could see better results.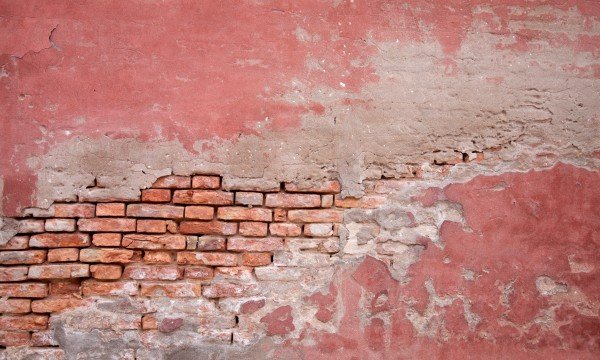 Get the essentials
For any large plastering job, you need a hawk (a large flat tray with a handle beneath) and a steel plastering trowel. You carry the plaster to the wall on the hawk, and apply it with the trowel.
Apply a coat of plaster
Start by mixing the plaster in a clean bucket to a consistency between porridge and whipped cream. If the plaster is too wet or too thick, it won't adhere to the wall. Alternatively, use a ready-mixed plaster.
Load a manageable amount of plaster onto your hawk. With the hawk close to the wall, scoop a little at a time onto your trowel, holding the trowel at roughly 45 degrees.
Sweep upwards to push the plaster onto the wall, flattening it slightly at the end of the stroke.
Apply a finishing coat about two hours after the undercoat. Mix it to the consistency of melting ice cream, and spread with the same kind of motion as before.
About 20 minutes after application, spray with a household water spray and use the trowel to smooth to a perfect finish.
Repair plaster with the right supplies
Repairing small areas of damaged plaster is relatively easy, and a good way to learn the plasterer's art. You will need:
Bolster chisel
Hammer
Paintbrush
Ready-mixed repair and finishing plaster
Spray water bottle
Plasterer's trowel
Length of batten (strip of wood) wider than the area to be patched
Fine abrasive paper or sander.
Master the art of repairing plaster
Use the chisel and hammer to chip away loose or crumbling plaster until you have an area that's firm all around the edges.
Brush the whole area with an old paintbrush to remove any remaining dust and spray lightly with water.
Apply the repair plaster using a plasterer's trowel. Build up the damaged surface in thin layers. Wait for each layer to stiffen, but not dry out, before applying the next.
If the wall is to be papered, level over the patch. Work fast, keeping both ends of the batten in contact with the solid wall, as you move it from side to side and up across the repaired area. Sand smooth when dry.
If the wall is to be painted, fill to three millimetres (1/8 inch) below the surface, then apply a layer of finishing plaster. Do this with a large brush, using upward strokes, then spread and smooth with a plastic spreader.
Sand when dry.
Plastering takes time, patience and the right supplies. Be sure to work quickly, but if you take extra care when smoothing out a surface, the results could impress.