For a novice, the idea of drywalling can be scary. The truth is it's fairly simple. Here's what experts advise: four proven tips to install drywall like a pro.
Hanging drywall on your own is one way to cut down on costs. To help get you going, here are four expert-proven tips to installing drywall like a pro.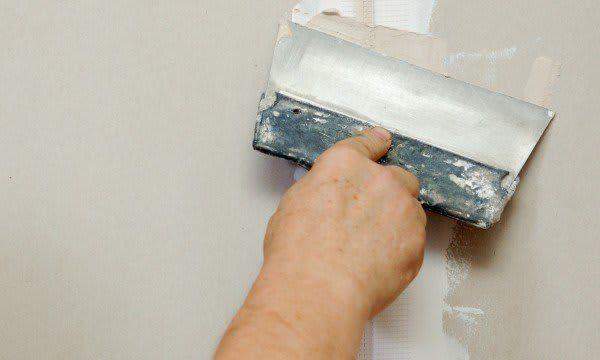 1.  Gather the right tools
Before you begin your drywall installation, make sure that you have the proper tools and materials ready to go. You should have a:
Stud finder
Drill
T-square
Utility knife
You will also need a:
Step ladder
Industrial shop vacuum
Safety glasses
2.  Prepare the framing
Preparation is key to successful drywall installation.
First, check the framing throughout the room. There should be at least one inch of framing available.
If there is less than one inch, the screws will not firmly anchor the drywall to the framing.
You can add another 2×4 to the existing framing to fix this issue and give the drywall screws enough space to completely anchor.
3.  Measure and mark the drywall
Measure
Surprisingly, drywall should not be measured to an exact fit. There should be at least a 1/8- to 1/4-inch gap where the drywall sheet seams meet. You can fill in this gap later with compound.
If the sheets are too large, they could overlap and break.
Cracked and broken drywall is wasteful and harder to cover up than a small gap between the seams.
Mark
You can use a stud finder to locate the studs after the edges of the drywall are screwed in. Or, you can mark the stud locations on the drywall beforehand.
Marking the stud locations in advance will save time.
Make sure the electrical outlet holes are accurately measured and cut into the drywall.
If you start to hang a piece of drywall and realize that one outlet hole is too tight, do not force the outlet through the hole. This can splinter and crack the drywall and cause a mess that is difficult to patch.
Trim the outlet hole with a drywall saw or utility knife so that the outlet can easily fit through before you finish screwing the drywall sheet to the frame.
4.  Use the largest pieces of drywall
Always try to minimize the number of joints when selecting what size drywall pieces to use.
Bigger pieces cover a larger surface area, saving you time when you start taping the drywall joints.
Because larger sheets of drywall are heavier, you can rent or purchase a drywall panel lift. They hold the sheets in place while you screw them to the framing, making the entire project easier for you.
If possible, buy your drywall sheets at the maximum length of 12 feet long.
Hanging drywall will require some hard work, but by using these drywall installation tips, you will finish the job in no time.