Read on to find out how to repair a hole in your wall in just a few steps, simple enough for even the beginner DIYer.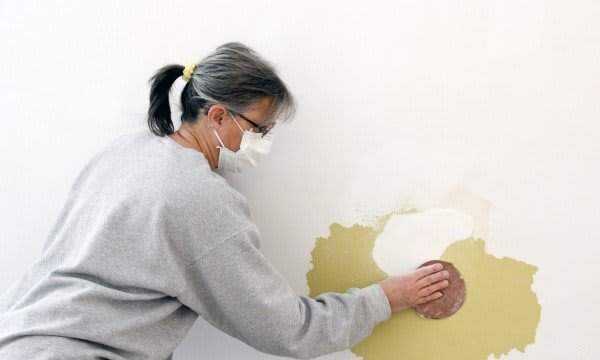 Gather the right tools
Being able to repair a hole in the wall is a useful skill to have. You never know when it may come in handy. Considered a simple home repair, repairing a drywall hole doesn't require much time, no matter how inexperienced you may be. All you need for this easy repair is:
Sandpaper
Paint and a paintbrush
A putty knife
A wall hole patch
A drywall patching compound (such as spackle or plaster)
A wet sponge or a spray bottle
Wall texture spray.
Carefully prepare your surface area
Once you've assembled your repair materials, it's time to prepare your hole's surface area by removing any excess drywall that may be lurking in or around the hole. Use the sandpaper to carefully sand around the hole's edges so it will be smooth enough for you to successfully attach your drywall patching compound to it.
Now you're ready to apply your wall patch
First, you'll need to remove the paper found on the back side of the sticky part of it. If it looks like you may have trouble getting your wall patch to stick to the area, try slightly wetting the surface with your wet sponge or spray bottle filled with water first. Now apply the sticky side of the wall patch, keeping at least a half-inch all the way around the hole. Be sure to smooth all of the edges around the hole.
Let your patching compound dry overnight
Using your putty knife, carefully remove your patching compound from its container and spread it around the edge of your wall patch, working your way out from around the edges before tackling the middle. You may want to let the compound dry for at least 15 to 20 minutes before you finish covering the rest of your hole. Cover the rest of the wall patch by applying your compound until the entire patch is covered. Let your compound dry overnight for best results.
Sand over the compound to make it smooth
Next, you're going to need to sand your patching compound until the area is smooth, especially around the edges. It's going to be obvious where the compound has been applied, but don't worry about that too much right now. Once you're done sanding, wipe over the area with a paper towel or wet cloth and let it dry for about 10 to 15 minutes. If there's sanding dust excess, be sure to vacuum it up immediately.
Apply texture and paint over your wall patch
Once your patch has been sanded, spray your texture spray about a foot from the wall, covering the area lightly. Allow this texture to dry overnight. The last step in the hole repair process is painting over the texture using the paint colour that matches the rest of your wall. Allow the paint to dry for five to six hours. Congrats — now your wall should look as good as new again!